Visual Studio

Visual Studio stands today as the de-facto IDE standard for .NET developers. For over 15 years, Software FX has specialized in enterprise-grade data visualization solutions. Regardless of the Visual Studio version you are using, you can bet we have the right data visualization product for your development needs!

Read More

JAVA

Chart FX for Java provides developers an in-the-box solution for a wide variety of data visualization needs. Factor in Chart FX's 15+ year history of creating easy-to-use yet powerful components and you have an award-winning package.

Read More

HTML5

jChartFX is a set of Javascript libraries providing a powerful collection of charts and graphs for professional and serious business data visualization and analysis, leveraging HTML5, CSS and SVG capabilities in today's browsers to deliver aesthetically superior charts and a richer end user experience.

Read More

COM

Visual Basic, C++ and ASP continue to be the preferred platform for millions of developers worldwide. Software FX provides up-to-date data visualization components for leading COM-based tools and technologies for Internet and client-server applications.

Read More

WPF

Windows Presentation Foundation (WPF) is the next-generation .NET based presentation systems for building Web-based and Smart Client applications with visually stunning user experiences. Take a closer look at how our smarts, visuals and user interface innovations will unleash new ways of exploring and analyzing enterprise data.

Read More

SQL Server

As a key component of SQL Server, Reporting Services is a platform with a comprehensive environment for authoring, managing, and delivering reports. Software FX leverages SSRS custom report items with server controls that can be easily embedded and customized providing additional dashboard and KPI elements in your enterprise-level reports.

Read More
Get these and many more award-winning data visualization and analysis products as part of the Studio FX Subscription!
The Studio FX Subscription offers unprecedented access to our entire line of data visualization products for developers, including .NET, Java, COM, SharePoint and Mobility for one low price.
More Info
These Fortune 500 Companies already use and trust Chart FX:
American Airlines
Allstate
America Online
Boeing
Cisco
Citi
Exxon Mobile
GM
GE Capital
HP
IBM
Microsoft
Motorola
Oracle
Panasonic
Pepsi
Prudential
Rockwell Automation
Samsung
TD Ameritrade
Toyota
United States Postal Service
UPS
United States Air force
Volvo
Volskwagen
Xerox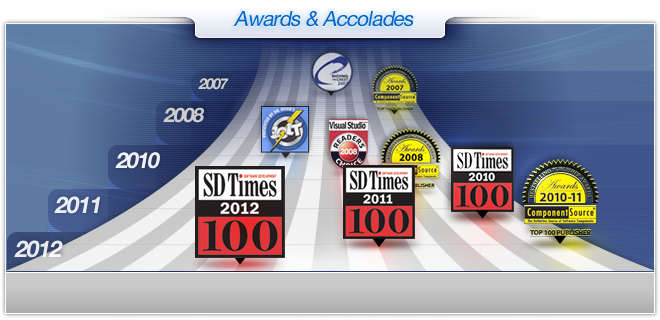 Get all development versions of Chart FX plus other award winning products with Studio FX Premium Subscription.
More Info